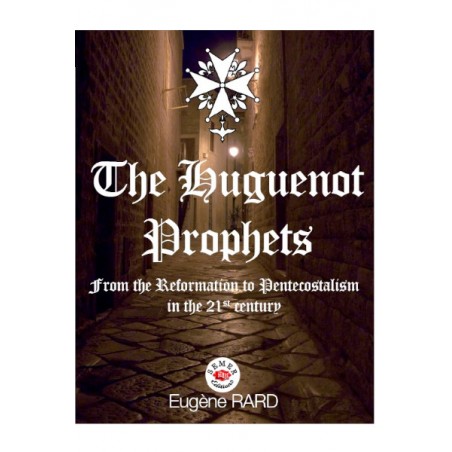  
The Huguenot Prophets - Eugène RARD
The Huguenots ? In France this name is ignored by most of the population. Outside France, if the name is sometimes known, there is no idea of their worlwide impact till nowdays. Their story is incredible and has to be made known. You will discover it in this exiting and challenging book!

Paiement sécurisé
What a story! The story of peasants in France finding faith in the Almighty God ! Back between the 16th and the 18th centuries, when Europe was shaken by Religion Wars, many French people had to leave their country in order to still have freedom of religion and be free to serve God.
This affected two million people at that time, ten percent of the population. While some migrated, others were killed, put in jail or on the king's galleys till they died. Still, God operated wonders. As you read this account, you will be transported back and read about incredible events: stones falling from heaven on soldiers coming to jail those Protestants, prophets stepping up to lead group of resistance and fighting against the best army of the world at this time.
When some of these prophets left their country, they developed also charismatic communities all over Europe, making a lasting impact. The latest prophetic movements can be traced back to these events. Till today, thousands of families with a French name are living in so many countries.
This chapter of Church history was written in a country often considered as forgotten by God: FRANCE.
3 autres produits dans la même catégorie :
Aucun avis n'a été publié pour le moment.